Understanding gas quality control is essential to the successful application of syngas and biomethane. Whether you're a business considering utilizing these fuels in your operations or an industry expert, understanding what constitutes good gas quality is paramount. Syngas analyzer technology is the only practical way to measure gas content reliably and accurately.
In this comprehensive guide, we'll explore the principles of gas quality control for syngas and biomethane applications, from its benefits to how you can choose the right gas quality control system for your needs.
Why Does Gas Quality Control Matter In Syngas And Biomethane Applications?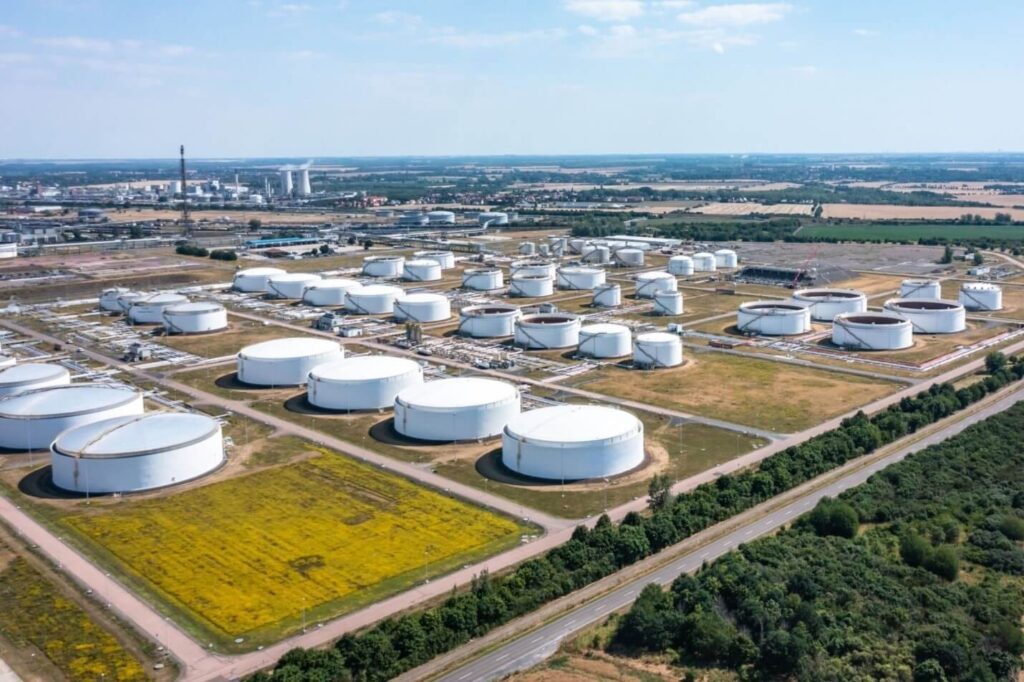 Gas quality control is one of the most critical parts of any syngas and biomethane application. Not only does it ensure that the product meets customer safety and performance requirements, but gas quality control also helps to reduce emissions, minimize downtime, and can even impact an organization's bottom line.
Gas analyzer systems are commonly used to measure, monitor, and control the quality of gaseous fuels. These systems can detect even trace levels of contaminants or impurities and alert operators to potential problems or deviations from predetermined standards.
This allows them to take corrective action to maintain product quality and safeguard the environment. Syngas analyzers also enable operators to accurately monitor a fuel's energy content and measure its efficiency, which can help organizations reduce their overall energy costs.
The composition of the gas is vital in determining its suitability for syngas and biomethane applications.
To make sure that it is of suitable quality for these applications, proactive checks must be made to detect any contaminants or volatiles present in the feedstock — typically natural gas or biogas samples.
A high-quality analysis ensures that your product will meet relevant standards, comply with applicable regulations, and avoid costly accidents due to operator errors or system malfunctions caused by poor materials compatibility.
Gas analyzers provide essential gas quality control, offering operators a complete view of the gas composition and informing decision-making that keeps gas users safe, compliant, and efficient.
Top Methods Of Gas Quality Control!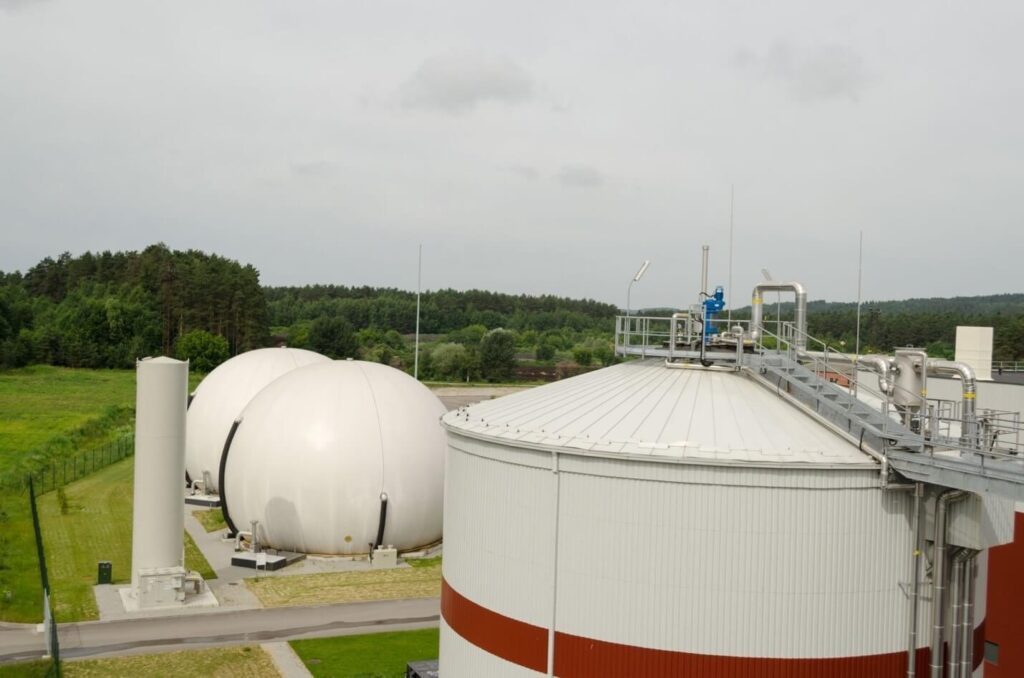 It's important to use the right gas quality control systems for your syngas and biomethane applications. There are two main methods of detecting contaminants and volatiles present in the feedstock: chromatography and new NDIR gas analyzer . Below, we'll explain how these methods work and the advantages of each.
1. Chromatography:
Chromatography is a method used to separate components in a gas sample. It works by passing a carrier gas, such as helium or argon, through the sample and then analyzing the components in the resultant mixture.This method can detect relatively small amounts of volatiles and contaminants in samples, making it well-suited for syngas and biomethane applications.
2. NDIR Infrared(IR)
Syngas Analyzers and Gasification Analyzers are high-stability infrared detector for the simultaneous measurement of CO, CO2, CH4 with heating value . These gases are suitable for challenging applications such as syngas and gasification atmospheres. In addition, analyzers may use a compensated thermal conductivity cell for H2. Electrochemical O2 sensors may also measure percent levels of oxygen in the sample gas stream. ESEGAS syngas analyzer can measure
O2%+CO%+CO2%+CH4%+CnHm%+H2% All measurement in one unit
Software interface "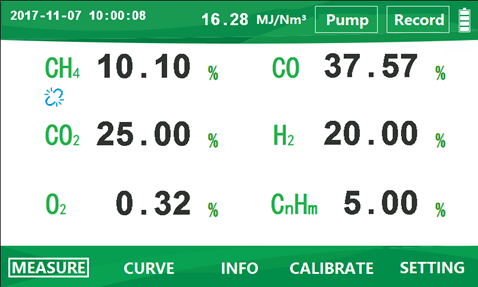 The above methods are the most commonly used for gas quality control in syngas and biomethane applications. However, other systems such as mass spectrometry, flame ionization detectors, and electrochemical sensors may also be used depending on the application's specific requirements.
The Benefits Of Using A Gas Quality Controller In Syngas And Biomethane Applications!
When it comes to gas quality control, gas analyzers are the most reliable and cost-effective solution. Gas analyzers provide real-time gas quality information, making them ideal for gas applications such as syngas and biomethane production.
Below are a few of the many benefits gas analyzers can provide for gas quality control in syngas and biomethane applications.
· Improved Safety:
Gas quality controllers ensure that all fuel used in your operations is of suitable quality and free from contaminants or volatiles that could cause safety issues.
· Optimized Performance:
By ensuring that the fuel used meets relevant standards and is free from contaminants, a gas quality controller can help to maximize the performance of your syngas or biomethane applications.
· Reduced Emissions:
By detecting any impurities in the feedstock, you can reduce emissions levels and make sure your operations are as environmentally friendly as possible. Gas analyzers can help you to meet relevant emissions standards and regulations.
· Cost Savings:
A gas quality controller can help to identify potential problems before they become costly issues, helping you to save money in the long run.
· Longer System Life:
By reducing contamination levels, a gas quality controller helps to extend the life of your systems, allowing you to get more out of your investments.
· Ease Of Use:
Gas quality controllers are relatively easy to use and can be integrated into existing systems without too much disruption.
· Improved Compliance:
By ensuring that your fuel meets relevant standards, you can make sure your syngas or biomethane applications are compliant with applicable regulations. This means less risk of fines or penalties.
All the above benefits demonstrate why it's important to use a gas quality controller in syngas and biomethane applications. By utilizing the right control system, you can ensure that your operations run safely and efficiently, helping to protect both staff and the environment.
Plus, gas quality controllers help to reduce maintenance requirements and save money in the long run. Investing in a gas analyzer can bring huge rewards for gas quality control in syngas and biomethane applications.
How To Choose The Right Gas Quality Controller For Your Needs?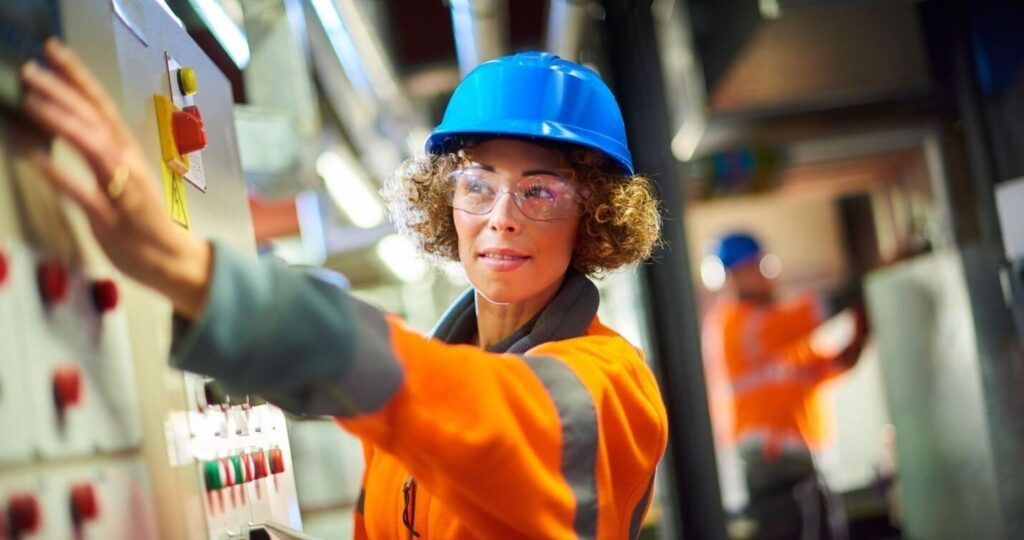 When it comes to gas quality control, selecting the right gas analyzer is the key. It is important to choose the right gas analyzer for your needs so that you can accurately monitor gas quality and ensure safety.
A gas quality controller can be used to monitor gas concentrations in a variety of settings, including industrial production, medical laboratories, and research.
The right gas analyzer should be selected based on the gas concentration that needs to be measured, as well as the environment in which it will be used.
But how do you go about choosing the right one? Here are some tips to help you make the right decision:
1. Research Your Requirements:
Before you start shopping around, it's important to understand what type of controller will best meet your needs. Most controllers are designed for specific applications, so make sure you research what type of controller is best suited to your operations.
Consider gas analyzers for gas quality control systems, gas injection systems, gas combustion systems and more.
2. Consider The Type Of Feedstock:
Think about what type of feedstock you will be using and ensure that the gas quality controller you choose is suitable for it. While most controllers are designed to analyze a variety of gases, some may be more effective at detecting certain components than others.
3. Look At Compatibility:
Ensure that the controller is compatible with your existing systems so you don't end up paying for unnecessary upgrades. With some controllers, you may also be able to integrate existing sensors or data loggers.
4. Check Certifications:
Look for controllers that have been certified to relevant standards, as this will help to guarantee performance and results. To make sure you don't run into any issues, choose a controller that is certified by the relevant regulating bodies.
Other certifications to look out for include ISO 9001 and CE. Some gas analyzers are also certified for use in hazardous areas.
5. Inspect Build Quality:
Make sure you check the build quality of any potential controllers and look for one made from robust materials such as stainless steel or aluminum.
In the case of biomethane applications, it is especially important to check build quality as the controller will be exposed to extreme conditions.
6. Consider Calibration Requirements:
Check what calibration tools are needed to operate the controller and make sure you can access them. So you can keep your controller running correctly, remember to factor in the cost of any calibration tools or services when making a purchase.
7. Review Features:
Look at what features the controller offers and decide which ones are most important to your operations. For example, some gas analyzers may be able to provide data logging or remote access capabilities. Many controllers come with advanced features such as remote monitoring, data logging, and reporting.
8. Compare Prices:
Finally, compare prices from various suppliers and make sure you choose one that is within your budget. If you are unsure, ask the supplier for advice.
With some suppliers, you may even be able to negotiate a better price or get additional services included in the deal.
After considering all of the above factors, you should be well on your way to finding the right gas quality controller for your syngas or biomethane application.
With the right gas analyzer and gas quality controller, you can ensure gas purity while lowering your operational costs.
Whether you are managing a gas injection system or a combustion system, make sure you have the right gas quality controller for your needs.
Before using the analyzer
The use of the IR-GAS-600P syngas portable analyser requires a full understanding of the analyzer operation. Use the analyzer only as specified in this manual, otherwise its good operation and initial performances may be impaired.
Authorized service representatives and original parts must only be employed in carrying out repairs to the analyzer in order to maintain the validity of the warranty. Modification of components, use of non-original parts, or use of incomplete or used parts will also invalidate the warranty.
Make sure there is no obstruction at the sample inlet before you operate the analyzer.
The sample gas must be free from particles (< 1µ), oil traces and its moisture content(Relative Humidity)must be between 5 and 95% non-condensing. We highly recommend you to use the analyser exclusively with our specific gas washing unit to clean the gas before it enters the analyzer
Use only original parts that have been specifically designed for your IR-GAS-600P portable syngas analyser. The use of other parts than original ones may modify the performances of your analyzer.
We also recommend configuring the auto-zero function in order to make the zero drift negligible. Please refer to the specific sections of this manual.
Do not expose the analyzer to electrical shock and/or severe continuous mechanical shock.
Do not attempt to disassemble, adjust, or service the analyzer unless instructions for that procedure are contained in the manual and/or that part is listed as a replacement part.
Do not allow liquids to condense or use high power sprays on the instrument.
The warranty will be voided if customer personnel or third parties damage the analyzer during repair attempts. Non-authorized repair/service attempts void this warranty.
Conclusion
Quality control is a must in syngas and biomethane applications to avoid costly disruptions.
EseGas offers a wide range of gas quality analysis solutions that are tailored to meet the specific needs of our clients.
Whether you need to monitor gas concentration, pressure, temperature, or flow for biomethane production applications or syngas applications in power plants, EseGas has a gas quality controller or gas analyzer to suit your needs.
Our advanced gas quality controllers and gas analyzers are designed to provide accurate and reliable gas quality control solutions, allowing you to stay within your budget while ensuring proper gas quality and safety.
Our team of experts can help you select the right gas analyzer for your application and provide support during installation and commissioning. Contact us today to learn more about how we can help optimize your gas quality control process.